Phnom Da - Kampong Chhnang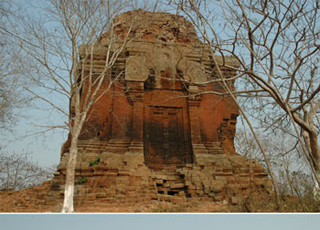 Visit Kampong Chhnang with your friends and relatives for a peaceful holiday. On your visit to Kampong Chhnang you can spend some time in the lap of Mother Nature. This town which is also the capital of Kampong Chhnang Province is toured by tourists from various parts of the world. There are plenty of tourist attractions in Kampong Chhnang. One of the leading tourist attractions of the town is the Phnom Da, Kampong Chhnang. Visiting Phnom Da, Kampong Chhnang will be a lifetime experience for you.
Phnom Da located in Kampong Chhnang is the popular nature wildlife preserves. Phnom Da in Kampong Chhnang is nestled in the Kompong Leng District.During your visit to the Phnom Da, Kampong Chhnang you can refresh your minds in tranquil surroundings. There are big shady trees in the Phnom Da, Kampong Chhnang. You can also find birds in this area.Getting to Phnom Da, Kampong Chhnang is very easy. The provincial town is sited at a distance of about 28 kilometers from Phnom Da Location: Description: Nature Wildlife Preserves, Location: Da Village, Da Commune, Kompong Leng District.