Where to do shopping - Siem Reap, Cambodia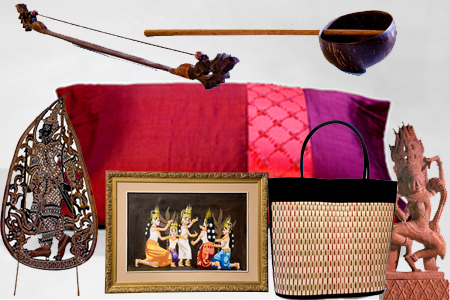 Where to do shopping
Siem Reap is an excellent place to buy Cambodian souvenirs, handicrafts, textiles and art. Only Phnom Penh offers a comparable selection, but much of what is available in Siem Reap is unique to Siem Reap. Until recently, the Old Market (Phsar Chas) and vendors at the temples were the only places to buy souvenirs. Over the last few of years there has been a small boom of new shops, galleries and boutiques, offering a more varied selection of quality handicrafts and silks as well as original artistic creations - paintings, prints, carvings and such.

The Old Market still has the widest variety of souvenirs, as well as the best selection of items such as baskets, silver work and musical instruments. It also offers an interesting local ambiance, but the boutiques, galleries and specialty shops offer generally higher quality items and a more sophisticated selection of Cambodian products. Of particular interest are the traditional craft workshops and silk farms where you can see crafts in the making as well as buy the final product.

When purchasing local crafts, be selective in your purchase as there might also be some fakes. Most of the crafts, particularly the carvings, silk products and silverwork are hand-made, making each piece a unique work. Masters as well as students produce much of what is available, so some pieces are significantly better than others.
T GALLERIA BY DFS
T Galleria by DFS (formerly DFS Galleria) represents a new generation of the downtown shopping experience—inspired by the traveler. T Galleria by DFS offers customers an expertly curated collection of the world's leading luxury brands in modern and inviting shopping environments, as well as highly personalized services and unique experiences catered to their every desire. Each location also offers destination-themed products, many of which are tailored to the local market.
T Galleria by DFS embodies the spirit of exploration and discovery, enabling travelers to realize their individual style—one journey at a time. Our first downtown store opened in Hong Kong in 1968, followed shortly thereafter by Honolulu and eventually expanding to 13 locations around the world. Today, T Galleria by DFS has a presence in Asia, Australasia, Europe and the United States.
Search Bus, Taxi, Boat from/to Siem Reap
Travel next destinations