Transportation - Sihanouk ville, Cambodia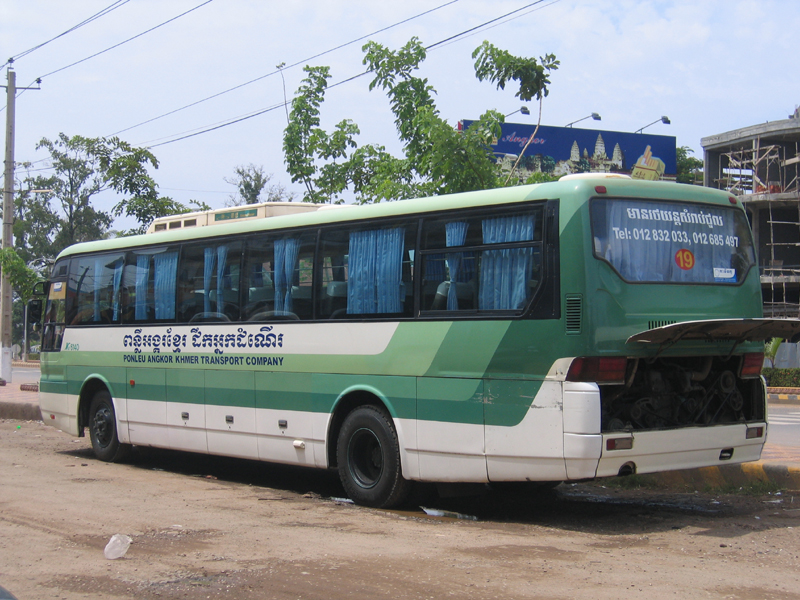 Transportation
As Sihanoukville improves a lot in parts of trade, tourist business and other sectors, the road to Phnom Penh had to be rebuild properly. Now you can run the perfectly paved National Highway No 4 linking the capital with this seaside resort (230km).

The province could also be entered directly through Koh Kong Province from nearby Thailand, as more and more tourists do. It?s doable either by the bumpy Major Road 48 passing the edge of the Cardamom Mountains or by speedboat from Koh Kong town, next to the Thai border.
Buses or Vans
There are many Bus companies like Giant Ibis, Mekong Express, PSD Xpress, Sorya Bus, Neak Krohorm, Thero Express (15-seat), Larryta, KSO, Virak Buntham, Kampot Express, Cambodia Post VIP Van offering bus/van services to Sihanoukville town using modern air-conditioned buses/vans. Buses/vans depart every 15 minutes to one hour, daily from 6am-12pm mid night. The prices are reasonable.
Online Bus ticket
can be purchased in advance.
Featured bus/van to Sihanoukville:
Share Taxis
Most share taxis depart Phnom Penh before 10:00am, though you can still find one into the mid afternoon. The price varies between $3-5/person. Shared taxis offer a cramped and harrowing 2 1⁄2-3 1⁄2 - hour ride with 8 or more people stuffed in a compact car. Private taxis run about $20-$25. In Phnom Penh taxis wait at the southwest corner of the Central Market (Phsar Thmey). In Sihanoukville, Phnom Penh bound taxies wait on Street 108.
Now very easy, you can book Private Taxi before your arrival through online.
Boats
There are daily boats departing from Sihanoukville (500Baht, 4 hours) around noon for Krong Koh Kong. Most foreigners are unfortunately asked to pay 600Baht or $15. It's worth the tour as you pass by some virgin beaches and nice costal formations.
Motorbike Info
It is a 230 km, 4-5 hour trip on NH No 4. 200cc minimum. Rent motorcycles at Lucky Lucky Motorcycle on Monivong, near Street 184 in Phnom Penh or at Angkor Motorcycles on street 51 near the famous Walkabout Bar. Fast, easy, but still relatively dangerous road. Speeding taxis and reckless Lorries are the norm. Slow down through the villages, watch for slow animals and oblivious children. By all means wear a helmet and bear in mind that medical help and rescue is virtually non-existent in the countryside.
Air
There are two flights per day from Siem Reap to Sihanoukville or v.v in the morning and afternoon. It is available also direct flight from Hochiminh city to Sihanouville. All are operating by Cambodia Angkor Airways. For more information or booking, please
click here
.
Search Bus, Taxi, Boat from/to Sihanouk ville
Travel next destinations