Cambodia's Shinta Mani Wild is among the finalists for one of the most prestigious honours in the international travel and hospitality industry.
Shinta Mani Wild was listed as among the seven to have it through to the Adventure Category of the Surface Travel Awards 2019.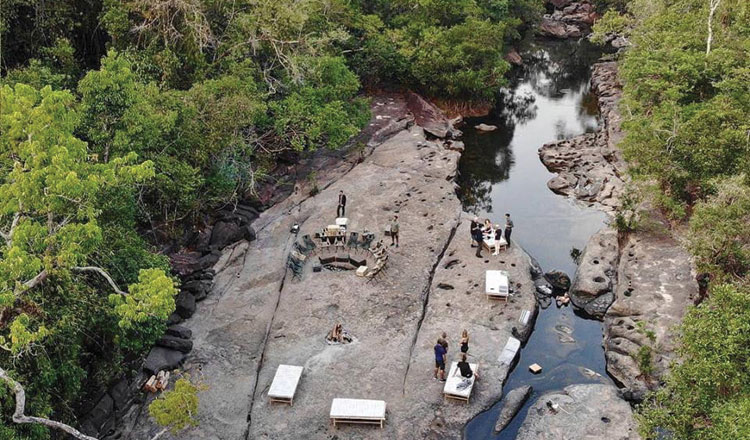 The innovative eco-tourism destination in the Cardamon Mountains was shortlisted together with entries from Laos, the United States, Denmark, Switzerland, Canada and Namibia.
Shinta Mani Wild was also the sole entry from Cambodia that made it to the shortlist of the 2019 awards.
According to its official website, the Surface Travel Awards honour the best of the new spaces and products – hotels, restaurants, museums, pop-ups, airports, luggage and more that travellers experienced this year. It is organised by Surface Travel Magazine, a US-based publication.
Finalists are determined by the Surface editorial team. A panel comprised of appointed judges and Surface editors then decides on the eventual winners for each of the 24 categories. The winners will be announced later this month at a gala event in New York City.
In an email, Bill Bensley, the world-renowned designer who designed Shinta Mani Wild, said he is elated by the recognition and hopes that it will set an example in Cambodia.
"For me, this is great recognition from Surface for Shinta Mani Wild is significant not because it is another pretty Bensley hotel but because it has the potential to set an example for Cambodians that conservation is much more far-sighted and valuable than the further extraction of the precious remnants of rainforests that are left in Cambodia," he said.