Who we are
A Nick Faldo designed Golf Course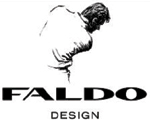 A winner of 6 major championships and 39 tournaments worldwide, the legendary Nick Faldo is widely considered to be Europe's greatest golfer. At Angkor Golf Resort he has triumphed yet again. A classic and contemporary course; Angkor Golf Resort is his latest masterpiece and a special addition to his already growing portfolio of internationally acclaimed designed golf resorts.
Angkor Golf Resort was opened in 2008. Constructed on a former paddy field; the 18 Holes golf course is a challenging 7279 yards, par 72 that is built to challenge all levels of golfers and has been rated by the US PGA. In 2008, Angkor Golf Resort voted as the top three new courses in Asia by Asian Golf Monthly.
What we do
"I am certain that this site and this golf course will become world renowned. We have designed and built a golf course that challenges all standards of golfers, from the casual weekender through to the seasoned professional. It is a golf course that will offer enjoyment to everyone and will hopefully have them coming back to be challenged by this strategic layout time after time" - Sir Nick Faldo.
Angkor Golf Resort is conveniently located within 5 minutes from Siem Reap town and Siem Reap International Airport. With its location, Angkor Golf Resort recognized as the closest golf facility to the all major tourism spot in Siem Reap; including the Angkor Wat that can be reach within 10 minutes drive.
Online golf booking is available at our website; just follow the simple procedure to register your tee time at Angkor Golf Resort; decide on your preferred day, tee time and click.
We have teamed up with our partner hotels to offer you the golf travellers some fantastic deals and hassle free travel to Siem Reap. Please check our website for Golf & Accommodation packages.
Angkor Golf Resort also offers a complete arrangement for your Corporate Golf Event or Tournament.

'Since 2009 Angkor Golf Resort has hosted the Angkor Amateur Open. This is held in August each year and is now Cambodia's most established Golf Tournament attracting over 100 local and International players.
Other tournaments held annually include the Faldo Series Asia Qualifying Leg, FCC Nations Cup, Liberty Cup and lots more. For entry forms please contact

info@angkor-golf.com
What you can experience
"Our fairways are typically generous, but our bunkering style is impressively bold. The greens have plenty of subtle undulations and they reward and encourage a variety of approach shots." - Sir Nick Faldo.

Inspired by the beautiful surrounding countryside that offers breathtaking sun sets within a green oasis Angkor Golf Resort is perfectly located away from the busy noise of the town. The clubhouse open plan layout and glass fronted design brings an exciting sense of being at the heart of a very special place. A fully stocked pro shop offers golfers a souvenir to return home with.

Tackling Angkor Golf Resort is made all the easier with the help of our smiling and helpful caddies. Their quiet and friendly words of advice will assist you round the course. All caddies are female and understand English.

A full range of services are at a hand for your convenience from King Cobra golf clubs to our outdoor grass only driving range. Halfway huts are located on hole 9 and hole 14 serving to variety of ice cold drinks and delicious snacks.

Contact us:
Telephone: +855 63 767688 or +855 63 767689
Email: info@angkor-golf.com
www.angkor-golf.com

Sourced: Stay Another Day
More Articles on Things To Do