The number of foreign visitors at the world-famous Angkor Archaeological Park in Siem Reap continues to decline according to the latest figures from Angkor Enterprise.
Angkor Enterprise's latest report, issued yesterday, shows that 1.6 million foreign tourists bought passes to the temple complex from January to September, a 12 percent decline over the same nine-month period in 2018.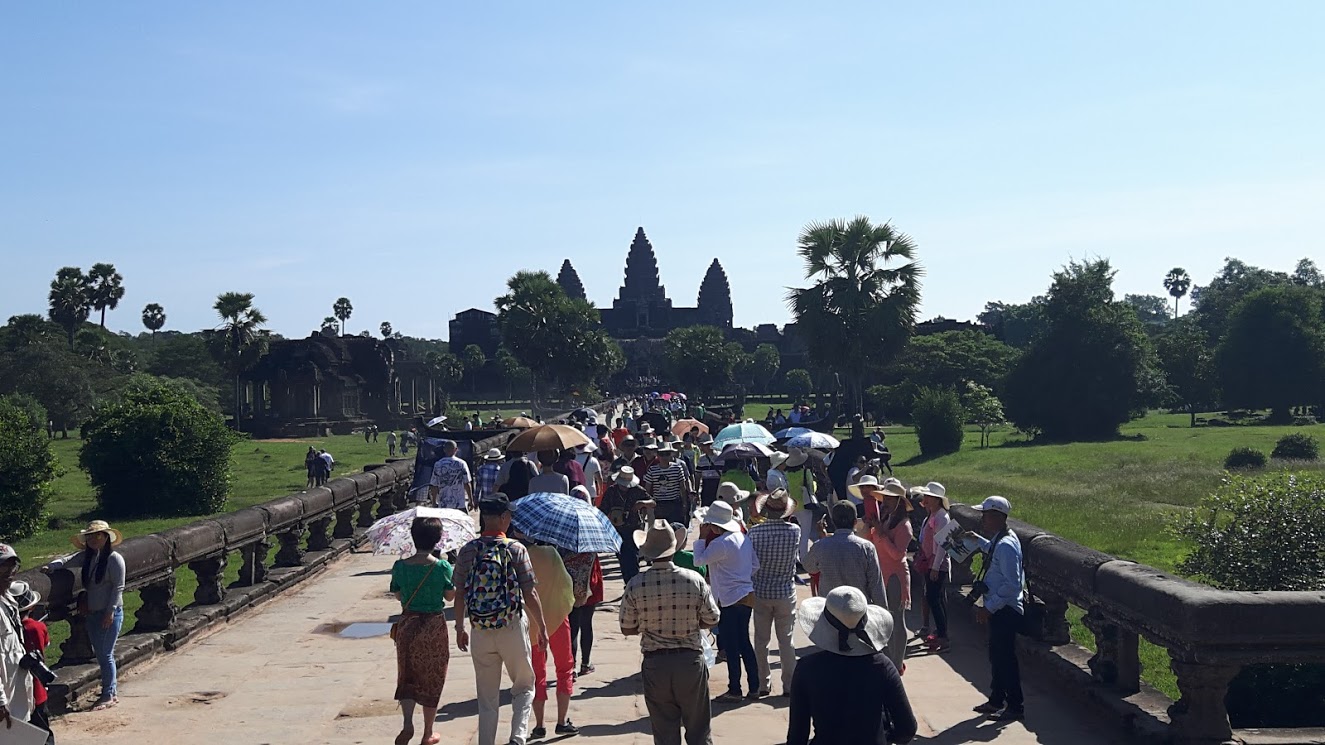 Income from ticket sales reached just $74 million – a 13 percent decline.
Chuk Chumnor, Ministry of Tourism spokesman, told Khmer Times yesterday that the fall was mainly the result of fewer Chinese visiting Siem Reap province. Mr Chumnor linked the decline in the number of Chinese visitors to the province to trade tensions between the US and China.
"Generally speaking, the Chinese tourists that visit Siem Reap are middle class, so the amount of money that they can afford to spend on travelling has been affected by the US-China trade war," he said.
By contrast, he said, the number of Chinese visitors in Phnom Penh and Sihanoukville, in the country's coast, is on the rise. He said these Chinese visitors tend to be businesspeople and investors.
Mr Chumnor pointed out that the number of South Korean visitors in Siem Reap is also declining, but added that tourist arrivals from other nationalities have remained stable.
Chhay Sivlin, president of the Cambodia Association of Travel Agents, said the decline in foreign tourists in Siem Reap was the result of more Chinese nationals choosing to travel to Sihanoukville.
"When, in the past, the number of foreign visitors was rising, this was mostly the result of more Chinese visiting the province. Now that the number of tourists is declining, it is also because of the Chinese, as they now prefer to go to Sihanoukville," she said.
Another factor at play, she said, is that neighbouring countries, particularly Vietnam, are wooing Chinese and South Korean tourists with bigger investments in campaigns to promote their tourist destinations.
"To compete with Vietnam, we need to strengthen the quality of services in the tourism industry. We ask the government to get involved in improving services in the industry beginning with border crossings," she said.
Luu Meng, co-chair of the Government-Private Sector Tourism Working Group, urged the creation of more tourism products to attract tourists and called for higher standards in restaurants and traditional spas.
"Cambodia should strengthen the quality of services in restaurants and traditional spas. This will help attract foreign tourists, particularly from Western countries," Mr Meng said.