Cambodia Travel Mart to attract 6,000 participants
12 Oct 2019  855 | Cambodia Travel News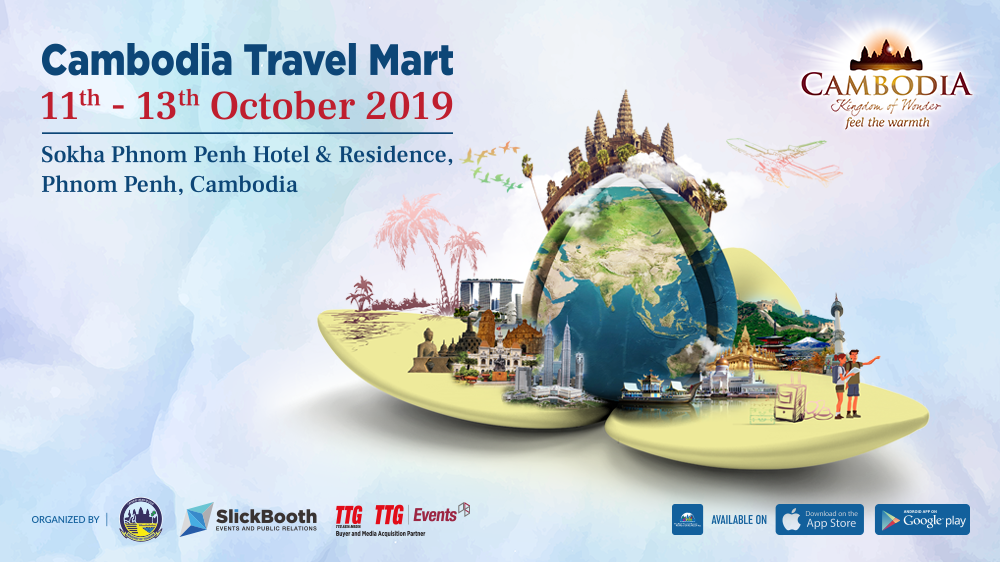 Thousands of local and international tourism stakeholders will be descending on Phnom Penh in the next few days for the largest and most important event in the Kingdom's tourism industry.
The participants will be here for the 3rd Cambodia Travel Mart (CTM), which will be held at the Sokha Phnom Penh Hotel on October 11-13.
"Three more days until the Kingdom's largest tourism trade fair is back. We are excited to see our incredible buyers, sellers, media, and visitors in one place again," an Oct 8 post on the event's Facebook page said.
Organisers have framed the event as the best opportunity to network and promote Cambodia's tourism industry to the outside world. The event is jointly organised by the Ministry of Tourism and Slickbooth, an international event management firm.
"CTM 2019 is the best tourism business platform in Southeast Asia for exhibitors from different countries to promote their products and services, as well as to develop tourism business networking, business opportunities, and much more," Minister of Tourism Thong Khon said in a welcome statement published ahead of the event.
"CTM 2019 will also be the mechanism to strengthen the tourism cooperation and push for tourism promotion within Asean and in the region," he added.
This year's edition of the CTM is certainly bigger than in the past, with more exhibitors and participants expected to join the three-day gathering.
According to the official website for the event, organisers are expecting more than 200 exhibitors and 6,000 participants from more than 60 countries.