Twirling his wheelchair around with a smile on his face, Kim Socheat is excited to have the opportunity to perform a solo dance about his life in Australia next week.
"As a contemporary dancer, I have showcased my talents to audiences in Singapore, India, Hong Kong and Japan. It's quite an honour to be invited to perform overseas." the 26-year-old told The Post.
Born in Phnom Penh in 1993, Socheat suffered from polio as a child and lost the ability to walk.
"Before I joined Epic Arts, I lived in gloom. I used to be upset with myself for my physical disadvantage. I felt hopeless and lived in distress," the wheelchair user said.
Socheat went through a bitter childhood and was the victim of bullying in his teenage years.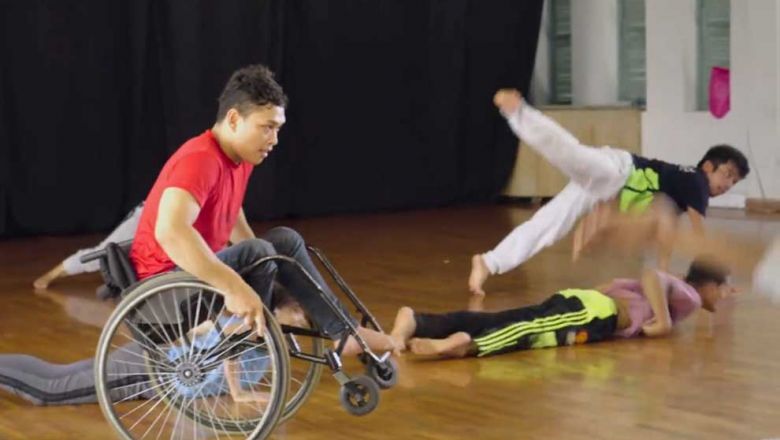 He spent more than two decades of his life living in a gloom, burdened with self-hatred and suffering as a result of discrimination.
"I have been physically challenged since the age of one. My physical disadvantage has, in the past, negatively impacted my life," he said.
As a 17 year-old, Socheat was still in Grade 9 in school and faced discrimination and bullying from classmates.
"They did not pay attention to me, befriend me or talk to me. It was as if I didn't exist in the class. They did not include me in their activities.
They pushed me into a dark corner of loneliness. I hated myself so much for my physical condition."
In 2014, Socheat heard about Epic Arts and made the bold decision to enrol in the organisation's contemporary dance class.
Leaving his mother to relocate to Kampot province all by himself, it was a brave decision for a young man who had endured so much.
Epic Arts provides education and job opportunities for the physically challenged.
The organisation works towards reaching two of the UN Sustainable Development Goals: reducing inequality among children and young people with physical disabilities, as well as giving them equal access to education.
The organisation's country director Onn Sokny, who also has a physical disability, said: "We believe in making the world a better place and our programmes are designed to change perceptions of the physically challenged in Cambodia."